Lemon Ermine Frosting is a smooth, creamy, and buttery frosting made with a cooked lemon juice and flour mixture for just the right lemony zing in every taste. It has a smooth-as-silk texture and a POP of bright lemon tartness that pairs so well with the subtle sweetness of classic ermine frosting. It will give many baked goods a bright lemon flavor! It is perfect for piping and frosting cakes! I also have a Vanilla Ermine Frosting you will love!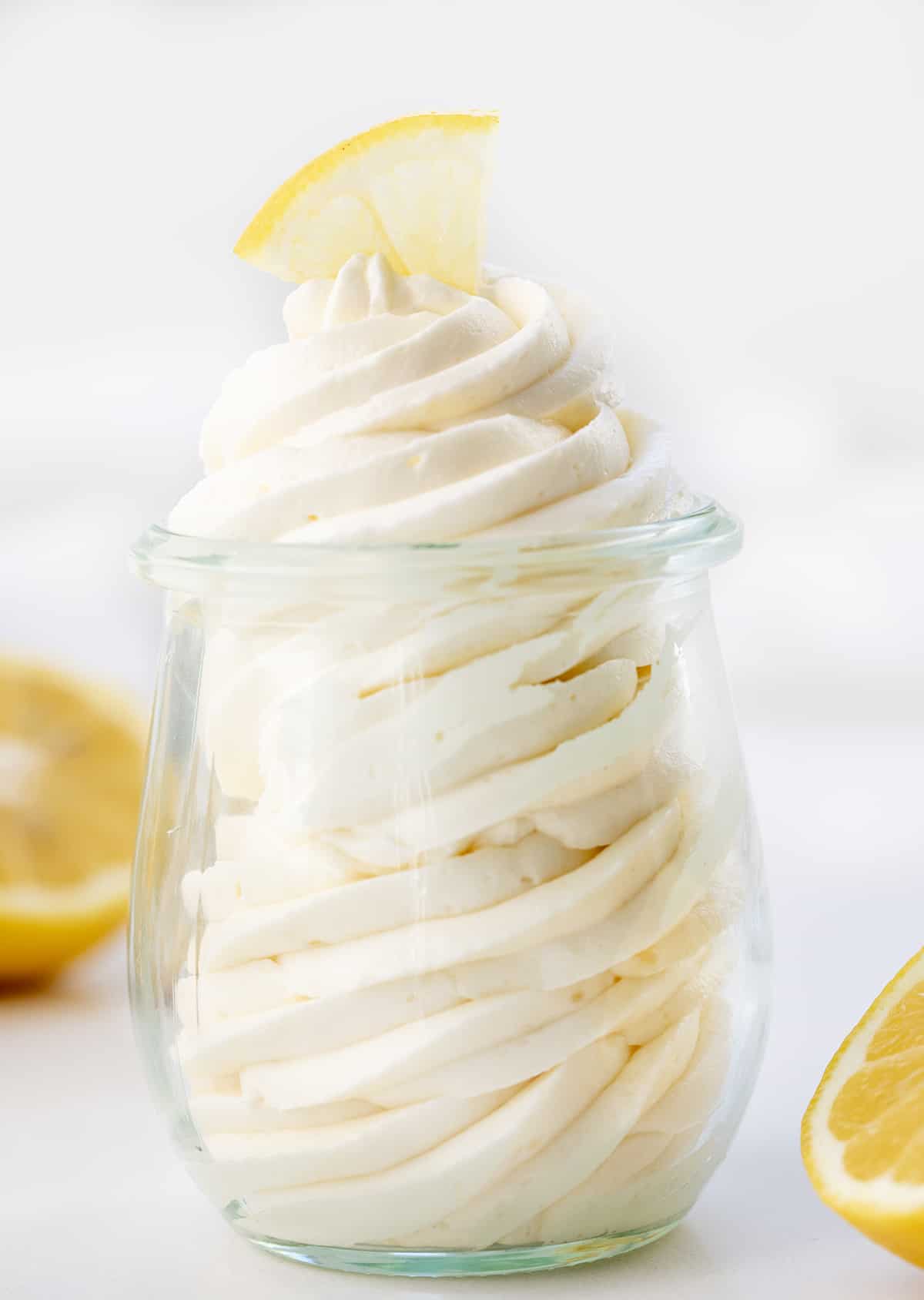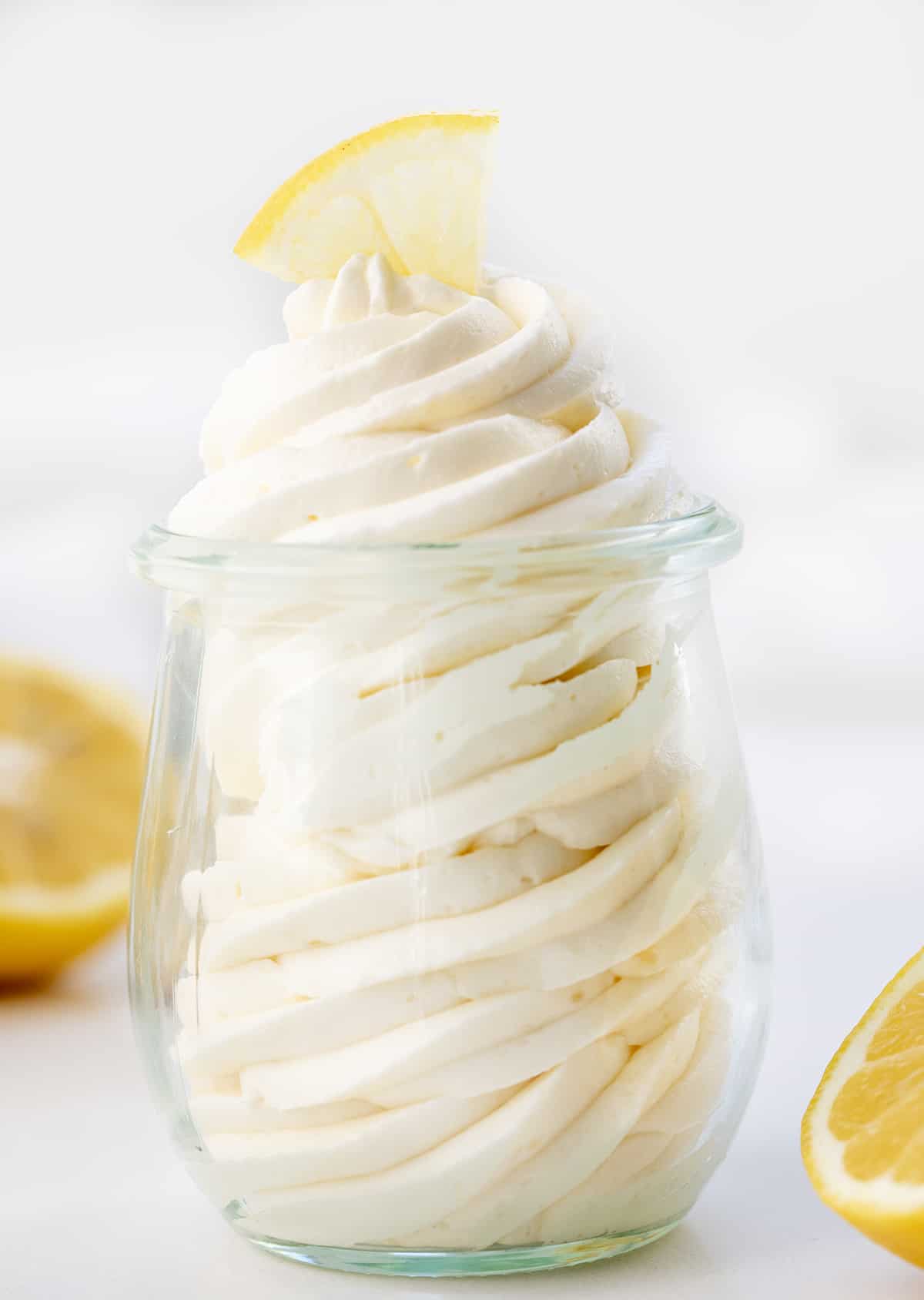 Ingredients & Substitutions
Lemon Juice: For best results, use freshly squeezed lemon juice. You will need about 4-5 large lemons for one cup of juice.
Flour: All-purpose flour will be cooked with lemon juice before being added to the creamed butter and sugar.
Butter: Use unsalted butter for the best results in the frosting.
Sugar: Ermine frosting uses just one cup of granulated sugar. This is less when compared to many other frosting recipes like Buttercream.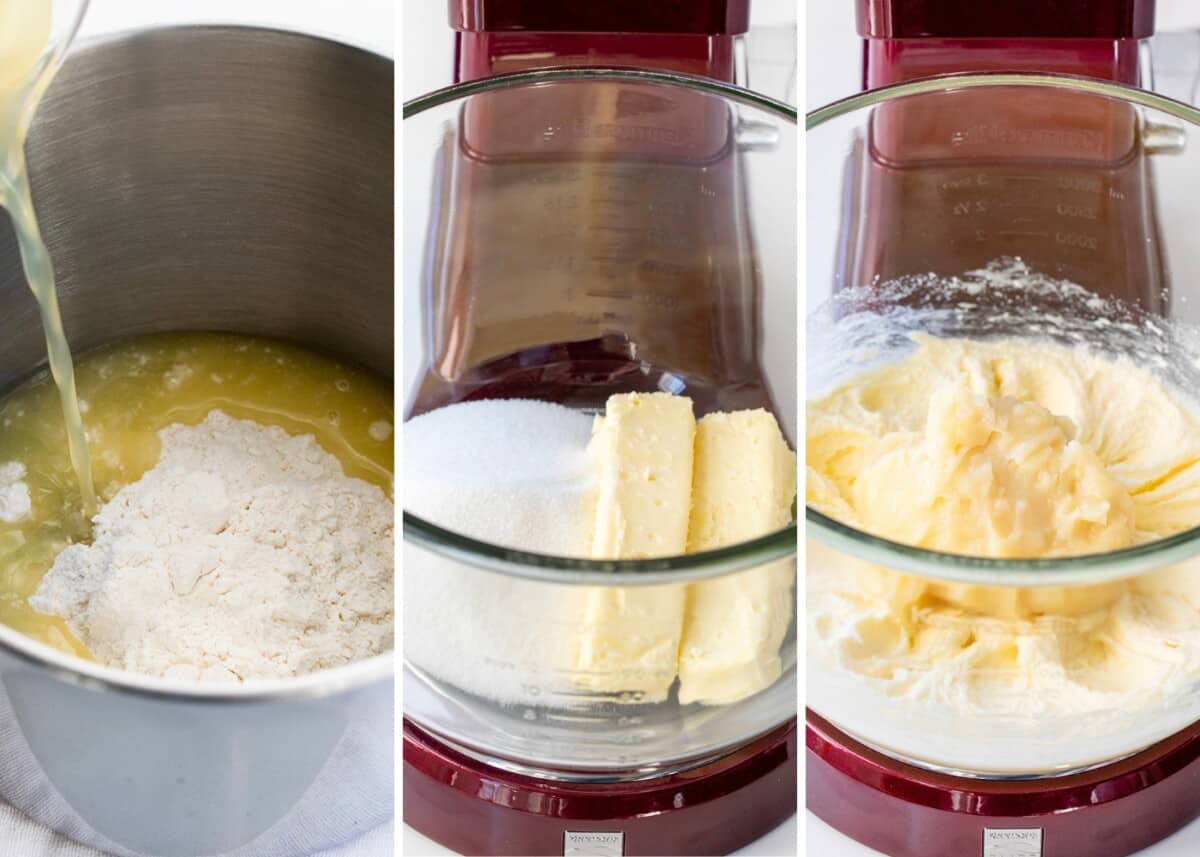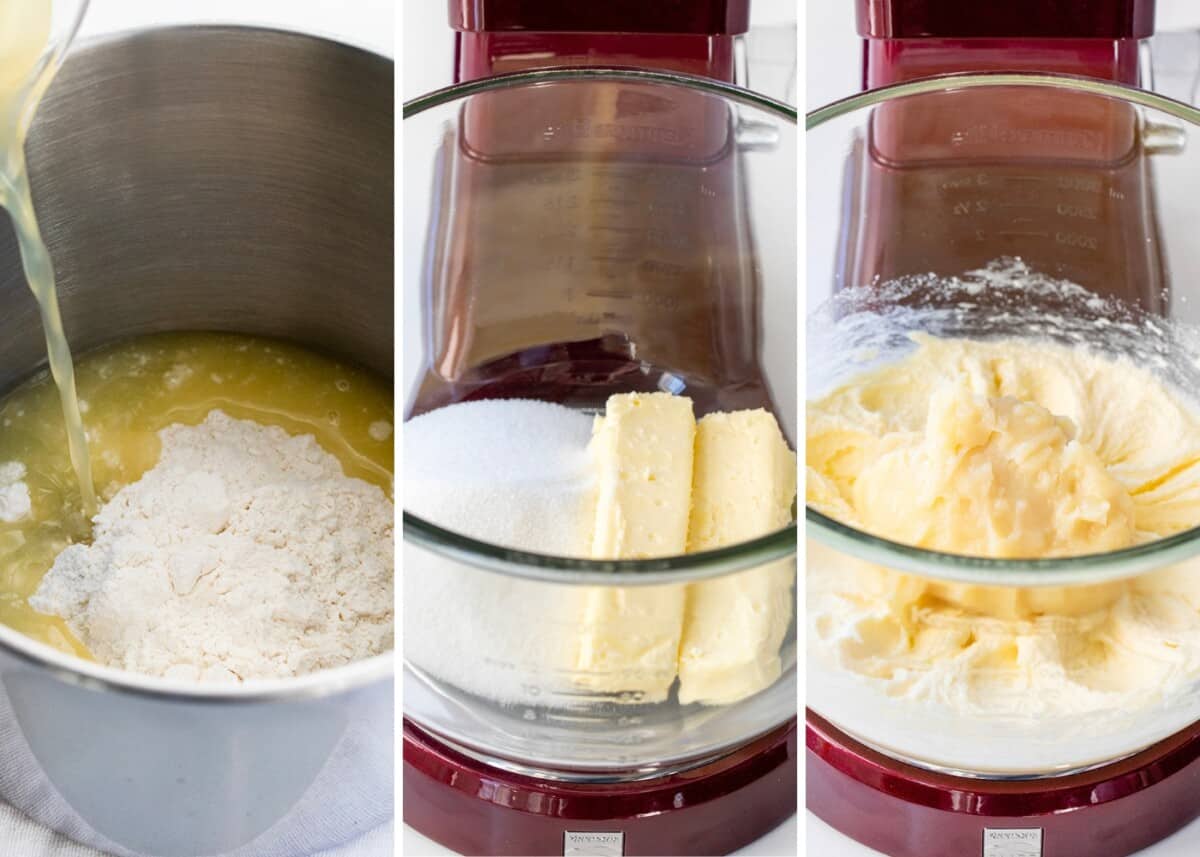 What is Lemon Ermine Frosting?
Ermine Frosting is a frosting usually made with a cooked mixture of milk and flour. In this case, instead of milk, I cooked freshly squeezed lemon juice with the flour. The process of cooking the flour mixture makes it different from buttercream, which does not require any cooking. Ermine frosting also has a silkier texture than buttercream. I also have a chocolate ermine frosting you will love!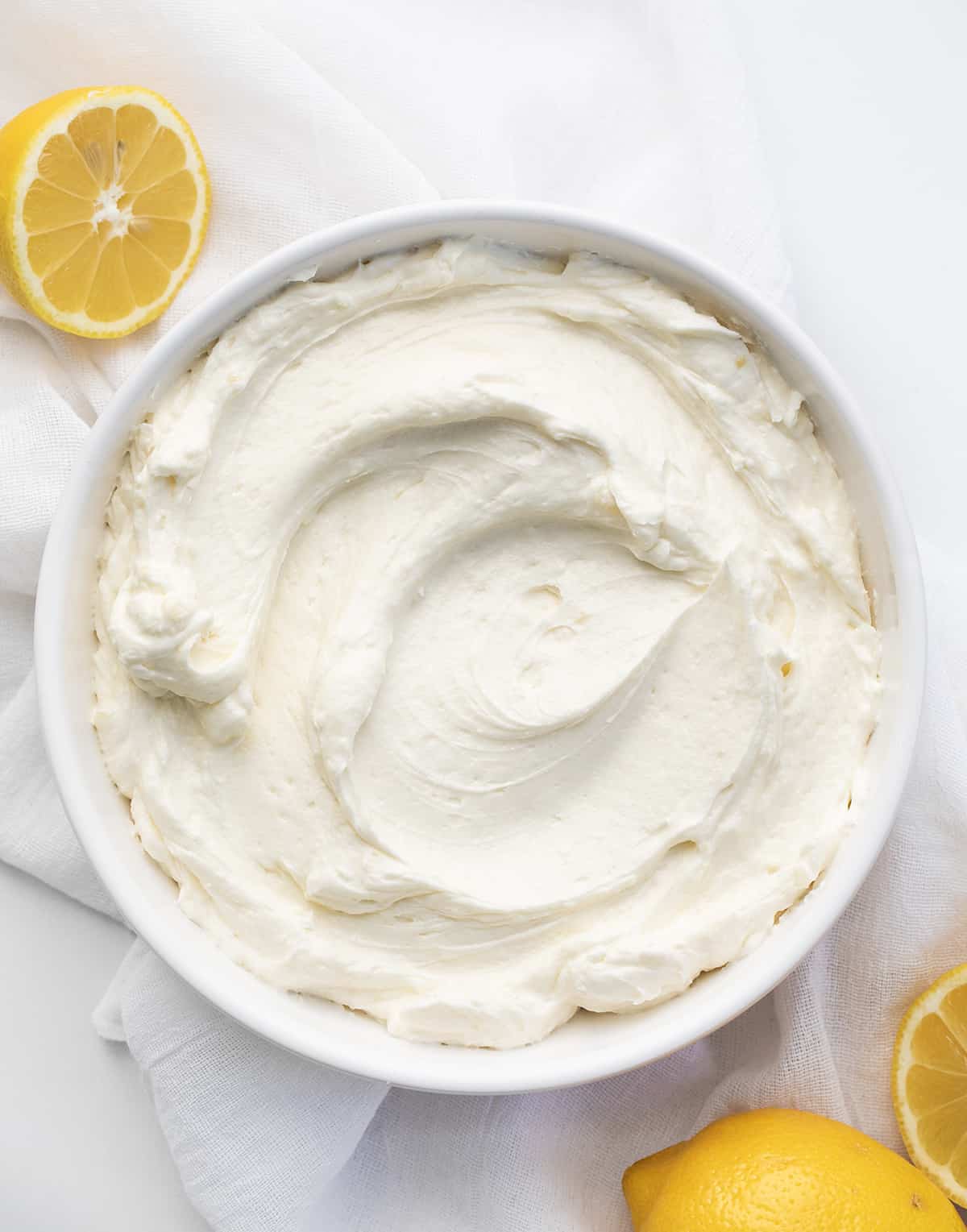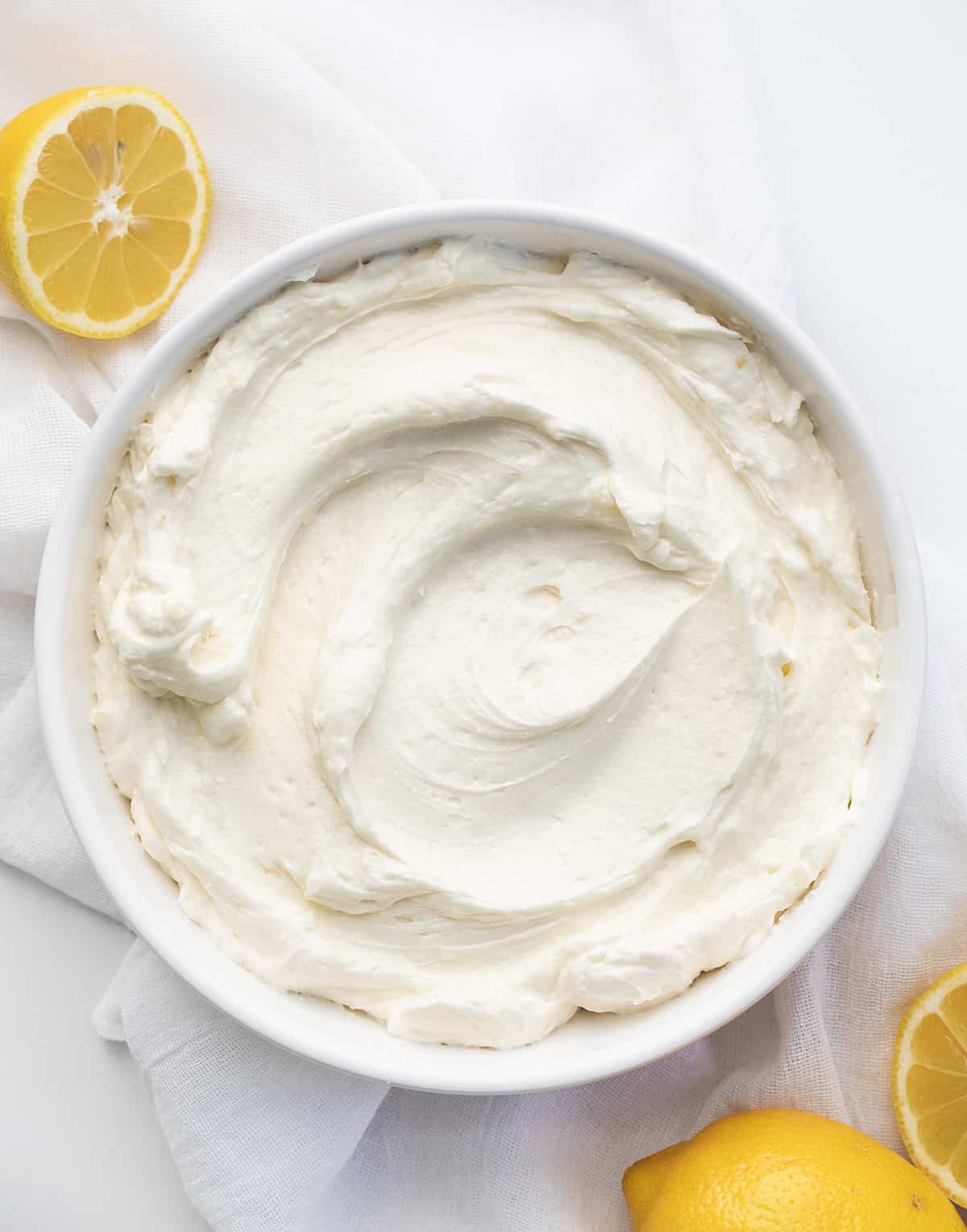 What Desserts Pair Well With Lemon Ermine?
This bright, tangy lemon ermine frosting would pair well with many cakes, cupcakes, and other desserts. Here are some ideas: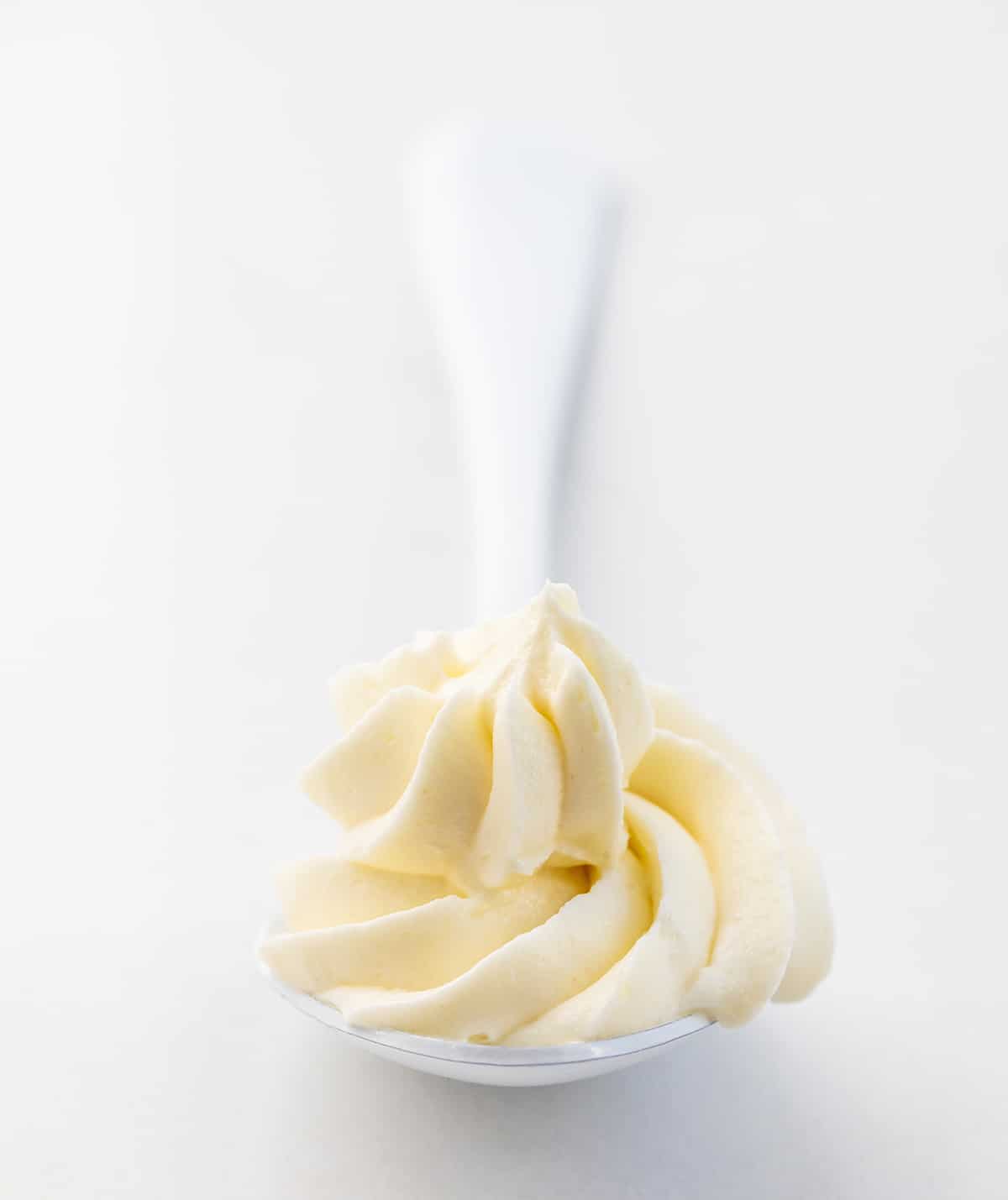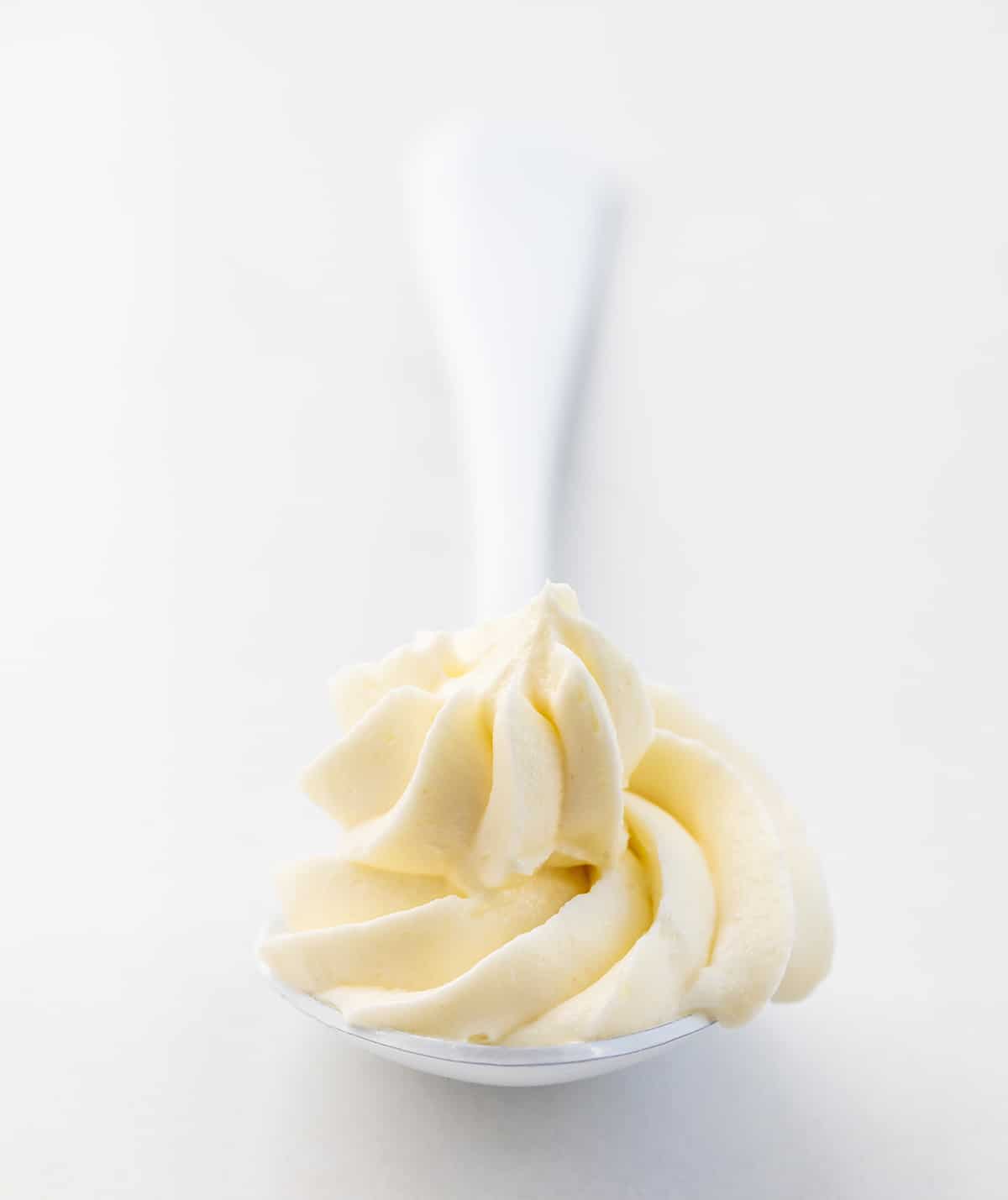 How to Store Lemon Ermine Frosting
Although best used immediately, lemon ermine frosting can be stored in an airtight container in the refrigerator. It will last up to a week. When ready to use, let it come to room temperature. Then, whip it to bring back its smooth texture.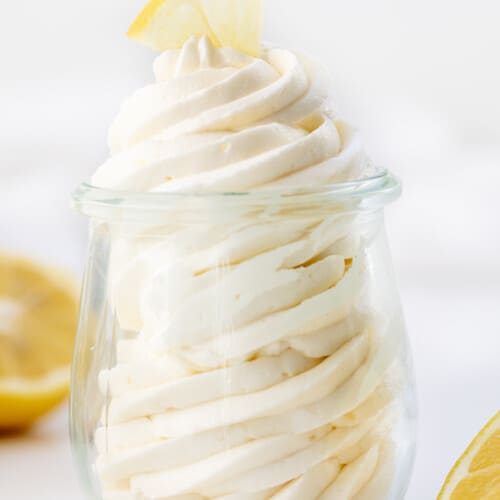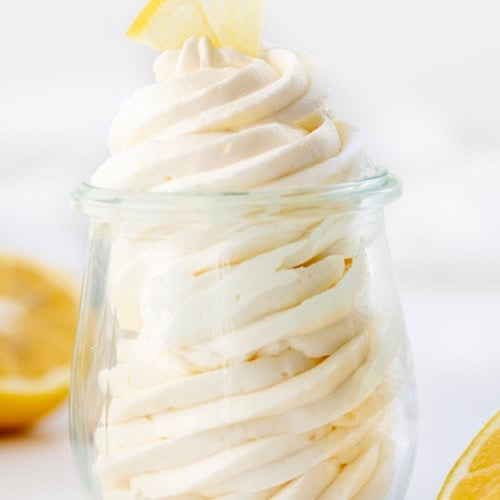 Lemon Ermine Frosting
Lemon Ermine is a smooth, creamy, and buttery frosting made with a cooked lemon juice and flour mixture for just the right lemony zing in every taste. Be warned, this frosting is beautifully tart & sweet!
Instructions
In a medium saucepan over medium heat, whisk together the lemon juice and flour. Cook, whisking constantly, for 1-2 minutes, or until boiling. Boil for one minute, still whisking constantly. Remove from heat and bring to room temperature.

In the bowl of a stand mixer fitted with the paddle attachment, cream together the butter and sugar on medium speed until light and fluffy (2-3 minutes). Stop the mixer and use a rubber spatula to scrape down the sides of the bowl.

Add the room-temperature lemon mixture to the bowl of the stand mixer. Beat on medium-high speed until the frosting is light and fluffy (2-3 minutes), pausing to scrape down the sides of the bowl as needed.

Switch to the whisk attachment. Mix on high for 7-8 minutes, or until the frosting is smooth and creamy.
Did you make this recipe?
Thank you for making my recipe! You took pictures, right? Well go ahead and post them on Instagram! Be sure to mention me @iambaker and use the hashtag #YouAreBaker.
What the Test Kitchen had to say about this recipe: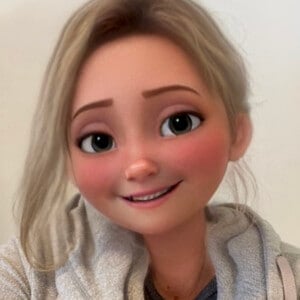 Autumn
I have a new love for Ermine Frosting. After testing the original Ermine, we wanted to try ALL of the flavors. Lemon is my new favorite. You get that zing of lemon with a beautiful buttery finish. This would be great on a white cake or cupcake.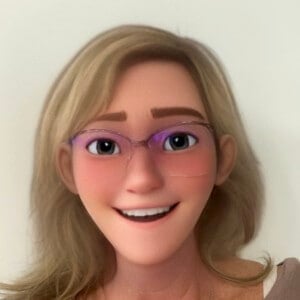 Christine
It was tart and delicious! If you are looking for a LEMON frosting, this one will make you pucker! Loved it! So fresh, and tart!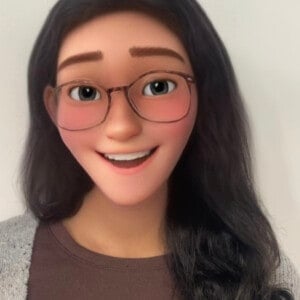 Bella
There is definitely a kick to this lemon frosting! I was surprised by how much zing there was to it. I really loved the lemon flavor overall. It was tart and had the right amount of sweetness.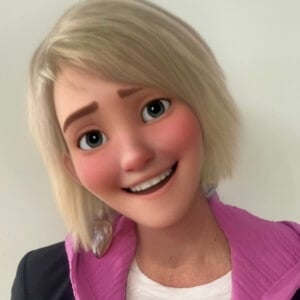 Elizabeth
This frosting definitely has lemon zing as soon as you taste it. Then, the smooth, buttery flavor is noticed. It would be a lovely addition to many desserts if you love lemon!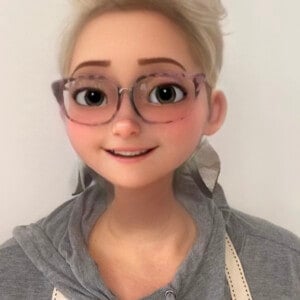 Selena
This is just the perfect frosting. It whips up so nicely and is perfect for piping. The fresh, bright lemon taste is perfect for any spring dessert or cake!