Lemon Cream Trifle is a layered dessert made with cubes of angel food cake, whipped cream, and homemade lemon curd. Each refreshing and indulgent bite is full of lemon flavor with a lovely blend of textures. If you love lemon desserts, you will definitely want to keep the lemon curd recipe on hand for more desserts and treats!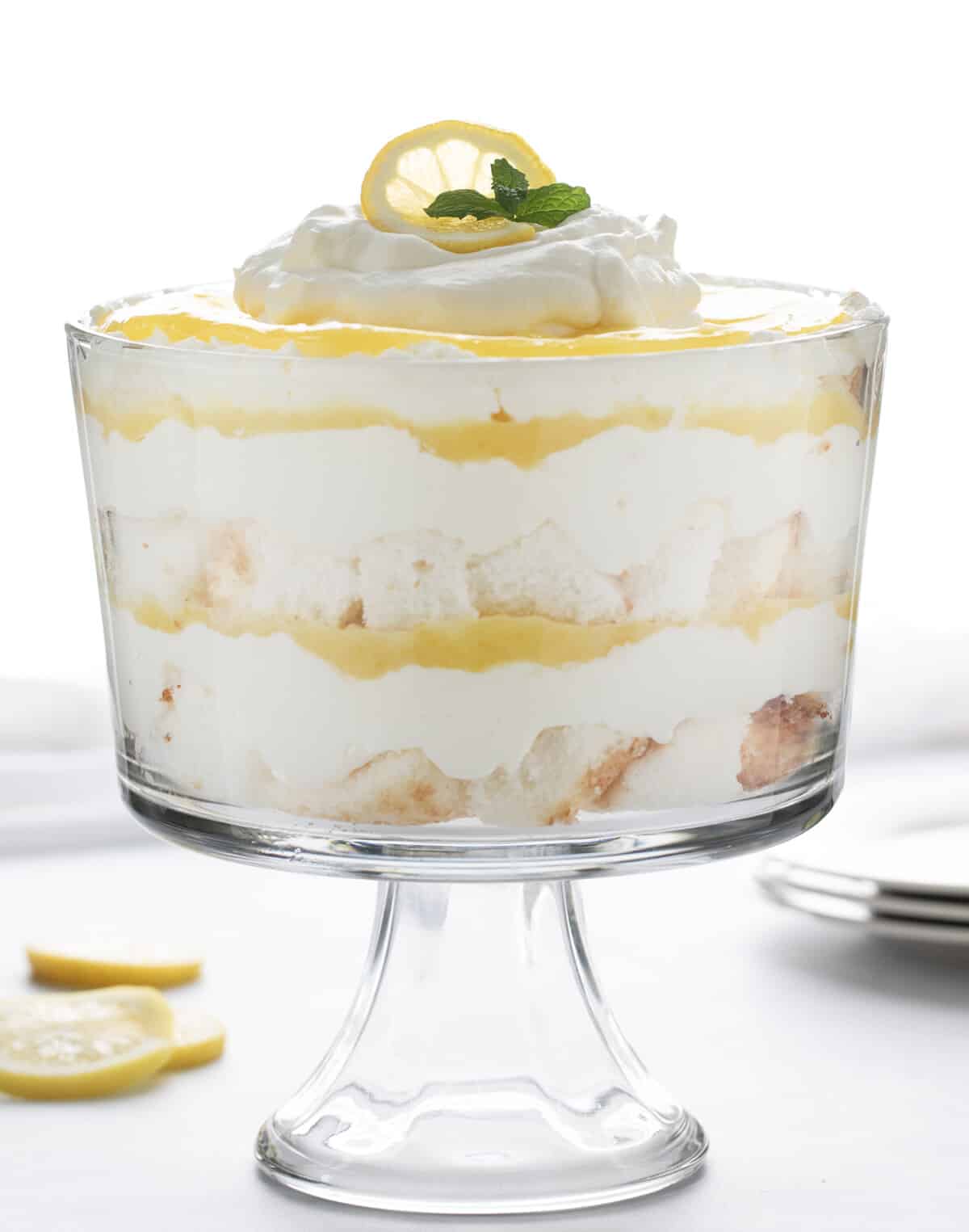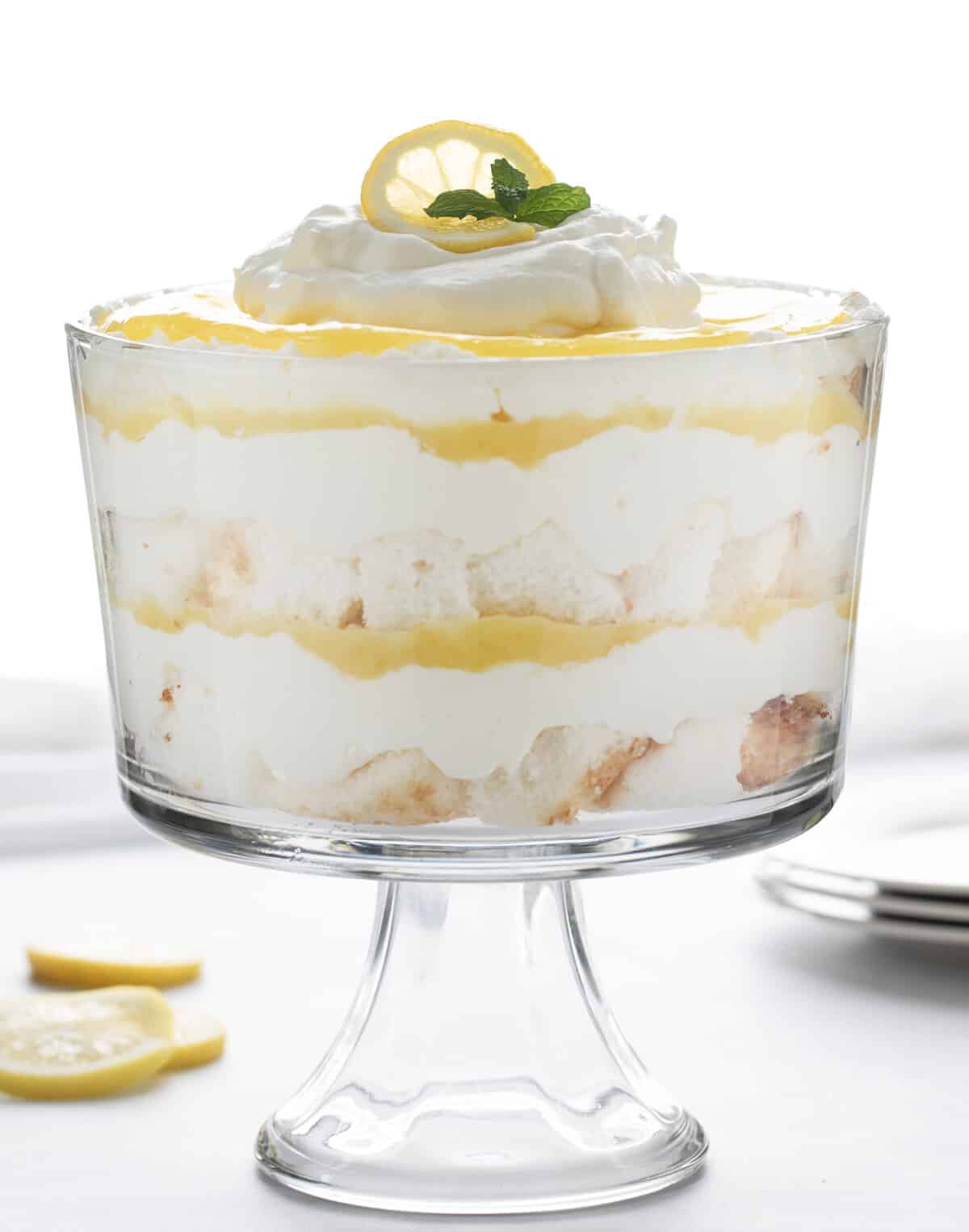 Ingredients & Substitutions
Angel Food Cake: For a light, moist, and airy angel food cake, make your own! Or, use a store-bought cake to save time. Before layering the dessert, cut the cake into bite-sized cubes.
Lemon Curd: You can buy lemon curd at the store (usually in the aisle with jams and jellies). However, homemade is much more vibrant in both color and flavor! And, you can get it made in advance. It will last in an airtight container in the refrigerator for up to 2 weeks.
Heavy Whipping Cream: Heavy whipping cream, also known as heavy cream, is a liquid with 36-40% fat. This will be mixed with confectioners' sugar for the whipped cream layers. You could also use store-bought whipped topping, like Cool Whip.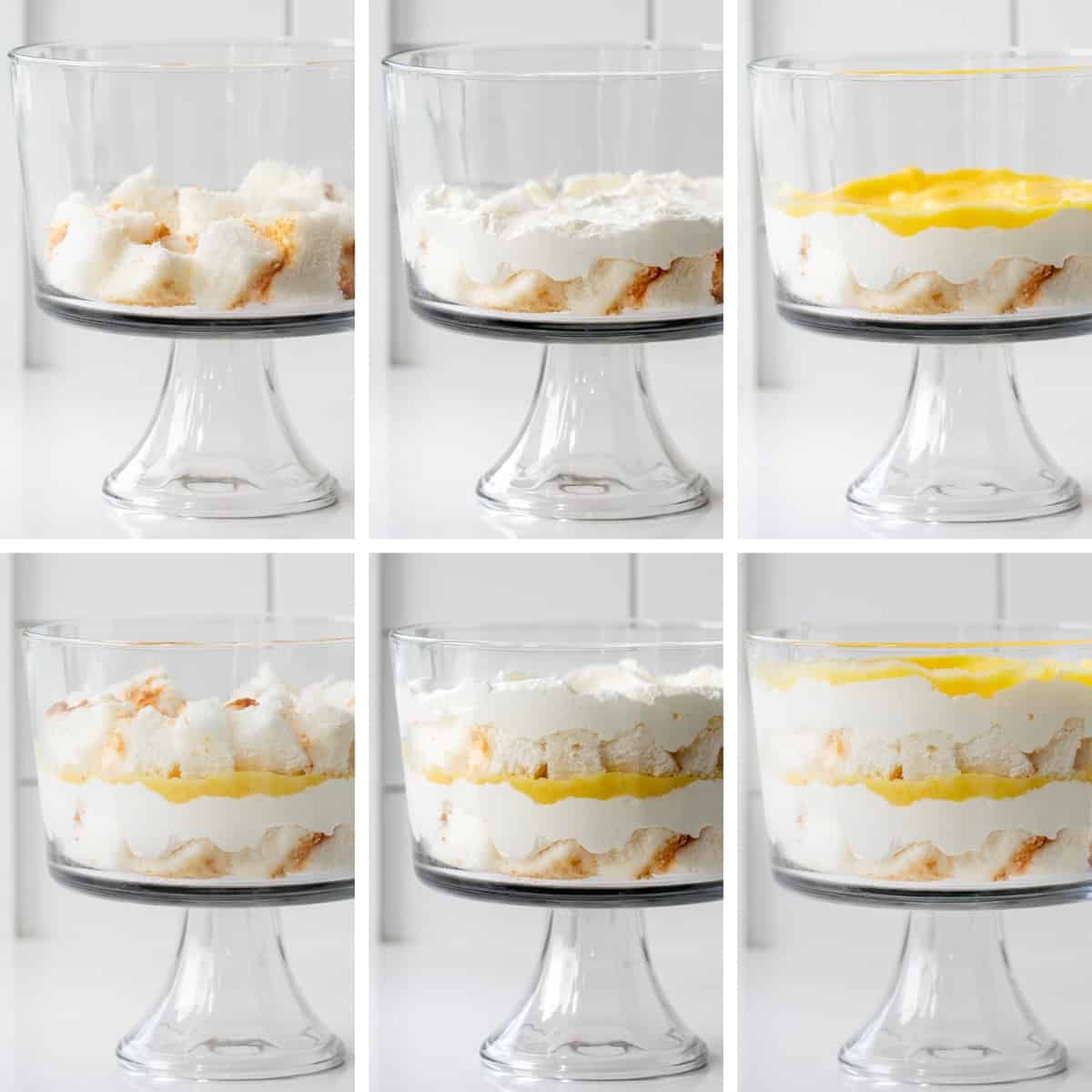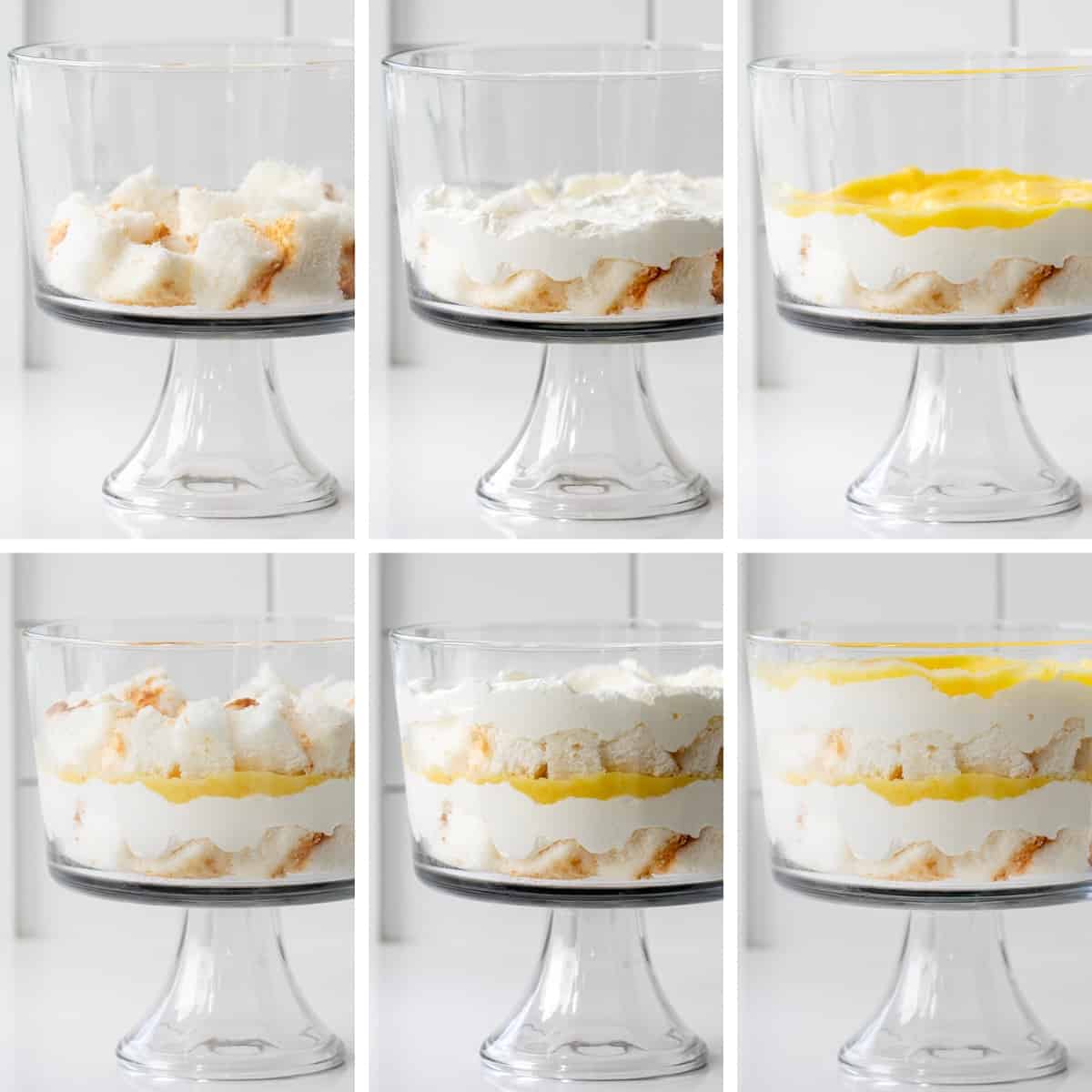 How To Serve A Trifle
There are a couple of ways to serve this lemon cream trifle:
To show off the beautiful layers, serve this lemon cream trifle in a clear and deep trifle dish. When ready to share, scoop out a portion into dessert bowls or glasses, making sure to get all of the layers.
Instead of serving out of one big trifle bowl, you could also use mason jars, glass bowls, or glasses to make individual servings of this dessert. Have the desserts individually assembled before you serve them. Or, have guests assemble their own dessert with all the available layer options laid out.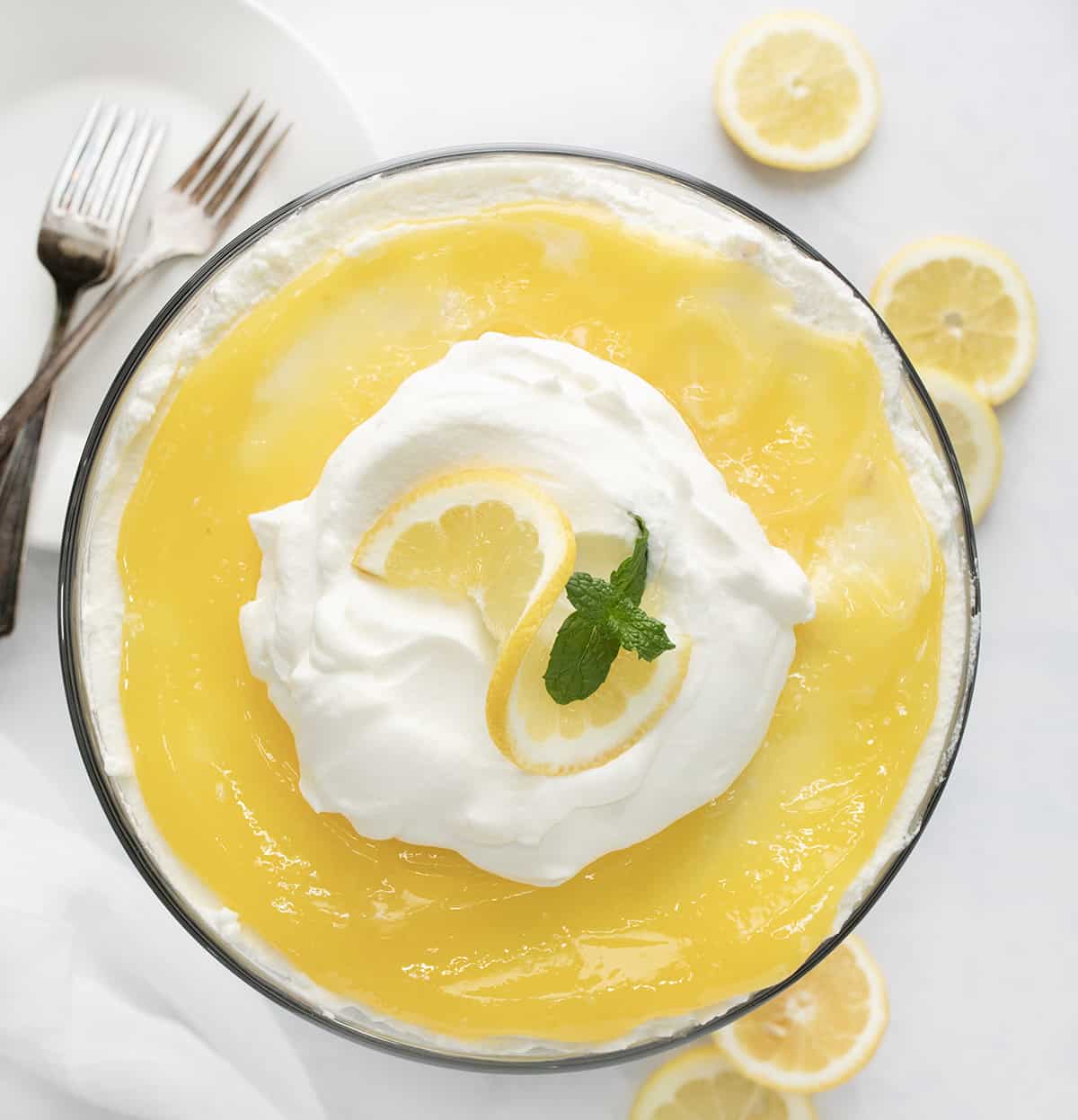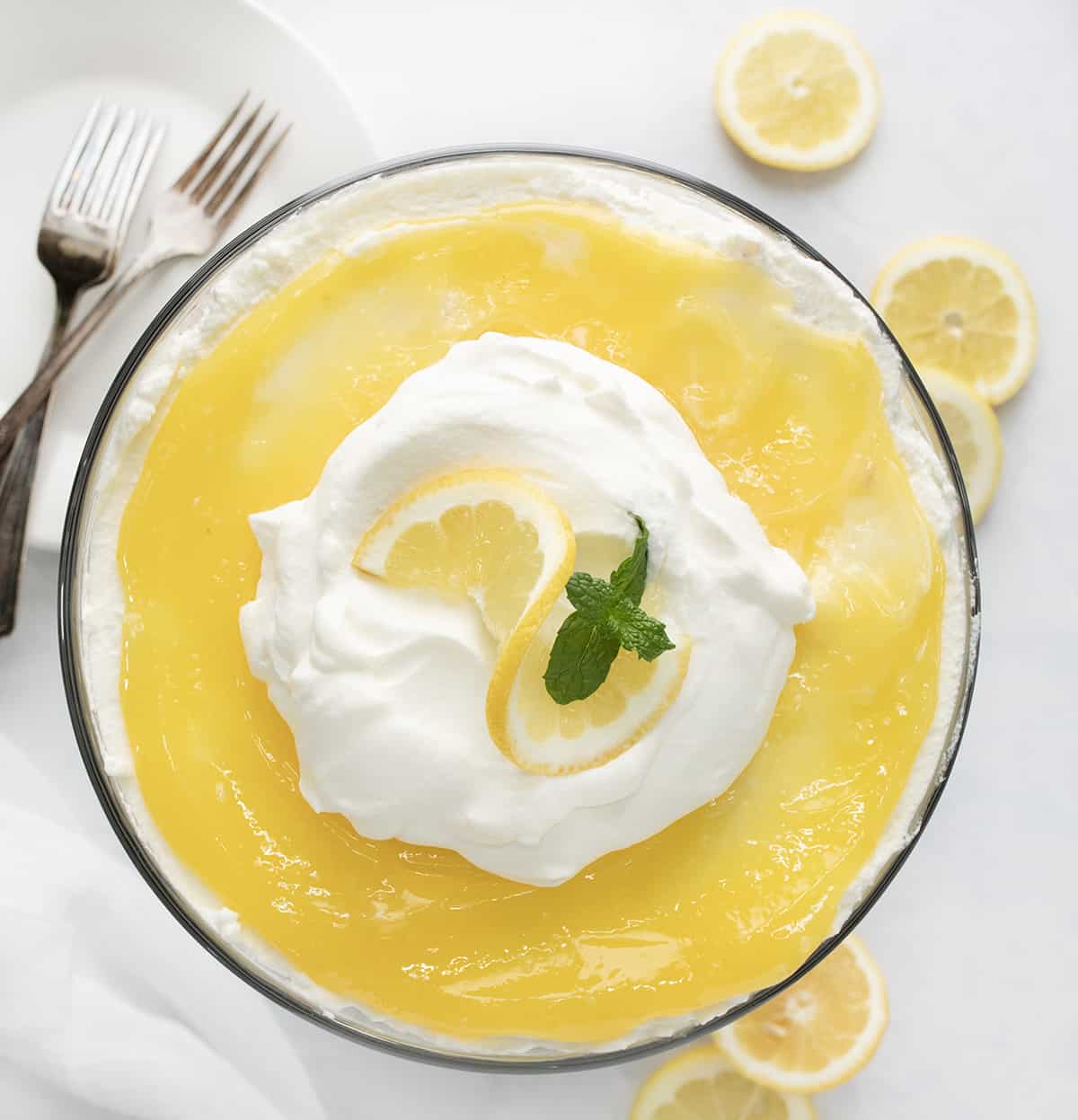 Can I Make Lemon Cream Trifle Ahead Of Time?
Sure! You can certainly get a head start on this dessert so it's ready to assemble when you are. The lemon curd can be made in advance and stored in the refrigerator for up to two weeks. If you make homemade angel food cake, it will last at room temperature, covered, for up to 2 days, or in the refrigerator for a week. If making homemade whipped cream, whip it up when ready to put the dessert together.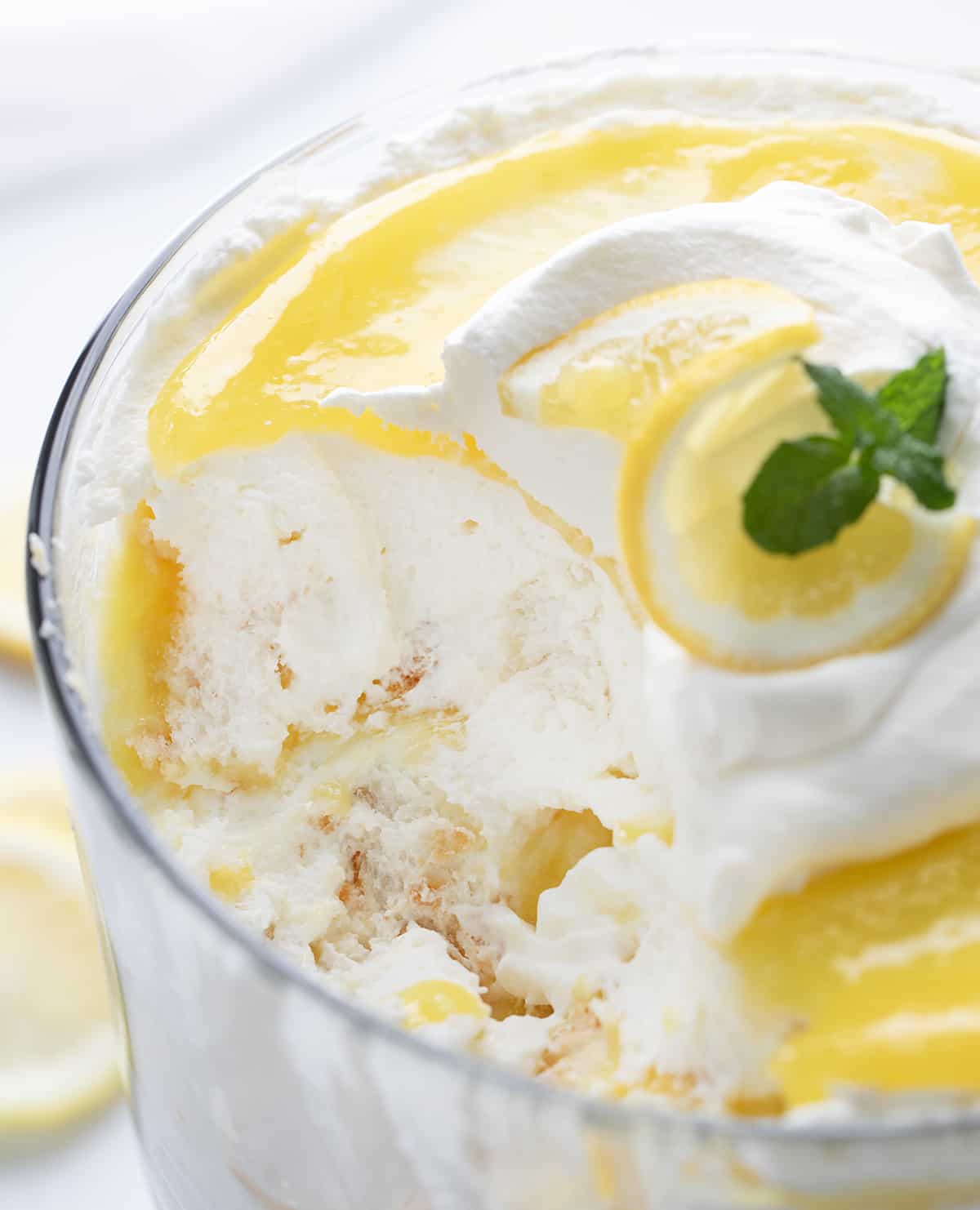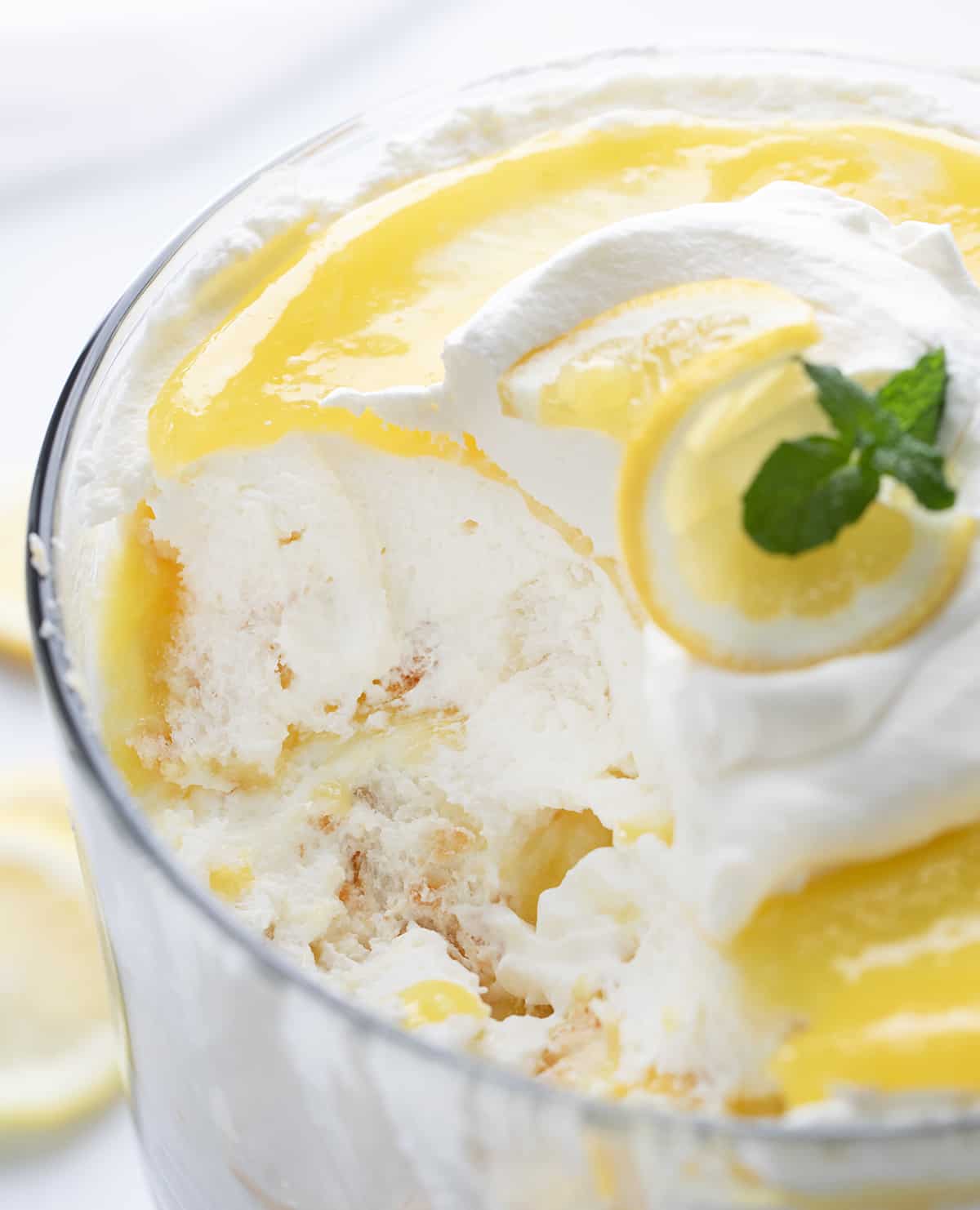 How To Store Lemon Cream Trifle
Lemon Cream Trifle is best served within a day for the best results. However, you can store it, loosely covered, in the refrigerator for up to 3 days. Keep in mind that the longer it is stored, the more soggy the cake will get.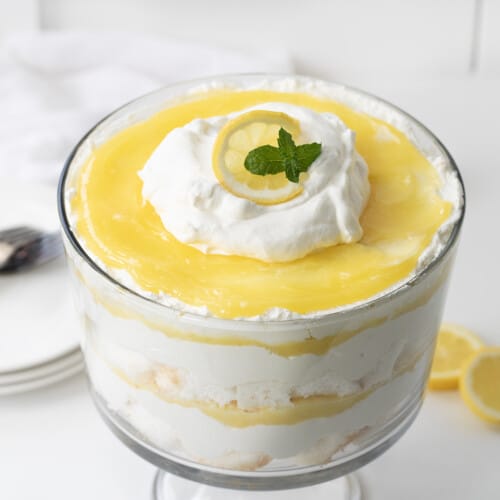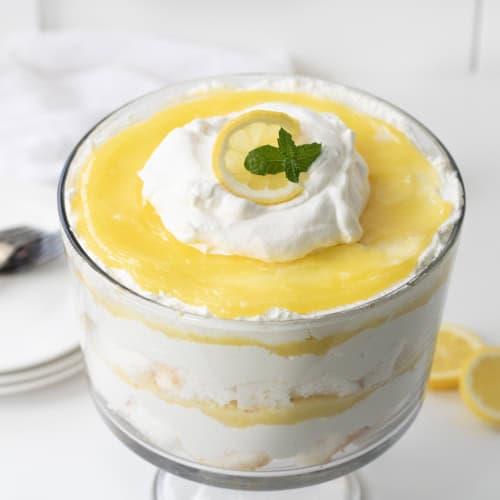 Lemon Cream Trifle
Lemon Cream Trifle is a layered dessert made with cubes of angel food cake, whipped cream, and homemade lemon curd. Each refreshing and indulgent bite is full of lemon flavor with a lovely blend of textures.
Ingredients
1

9-inch

angel food cake,

cut into bite-size cubes (about 7 cups)

1 ¼

cups

lemon curd,

storebought or homemade

2

cups

(476 g) heavy whipping cream

½

cup

(62.5 g) confectioners' sugar

mint,

for garnish (optional)
Instructions
To the bowl of a stand mixer with the whisk attachment, add heavy cream. Start mixing at the lowest speed, and then gradually increase the speed to medium until the cream starts to get thicker. (The gradual progression prevents you from spraying yourself with cream.)

When the cream starts to thicken, stop the mixer. Slowly add in the confectioners' sugar and then resume mixing again, starting with low speed and increasing to medium speed, and eventually moving to a high speed.

Mix on high until the cream thickens and starts to peak. Aim for soft peaks, or whipped cream that holds its shape briefly before falling back into the cream. Use the whipped cream immediately in the dessert.
Assembly
In a large trifle bowl, layer ⅓ of angel food cake cubes, ⅓ of the whipped cream mixture, and ⅓ lemon curd. Repeat layers two more times.

Serve immediately or refrigerate until ready to serve.
Did you make this recipe?
Thank you for making my recipe! You took pictures, right? Well go ahead and post them on Instagram! Be sure to mention me @iambaker and use the hashtag #YouAreBaker.
What the Test Kitchen had to say about this recipe: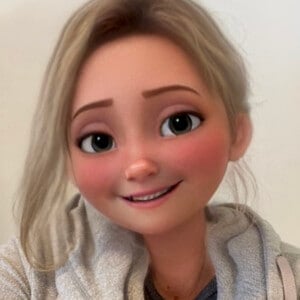 Autumn
We tested this a couple of times and I really think you lemon lovers are going to enjoy this one! Its gorgeous and delicious with just the right amount of lemon flavor in every bite.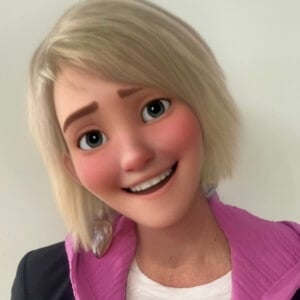 Elizabeth
This is a dessert for all of you who love a tart, lemony dessert. It does make your lips pucker, that's for sure! If you make this dessert, I do recommend making homemade lemon curd rather than buying it from the store.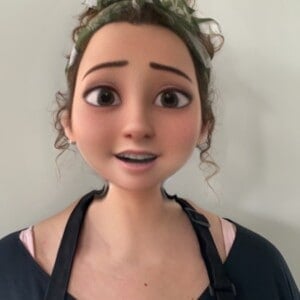 Rachael
I can enjoy lemon desserts all day every day, delicious!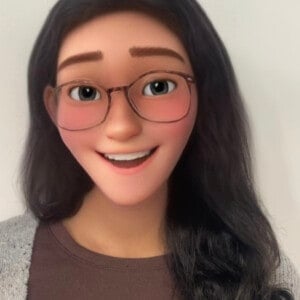 Bella
This has a lovely burst of lemon flavor. The angel food cake helps balance all of the flavors as well!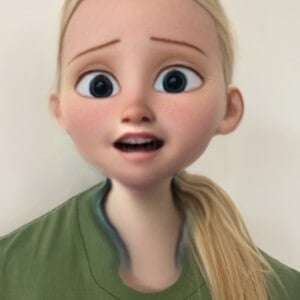 Annabelle
This is the perfect balance of sweet and sour, the cream is light, airy, and subtly sweet. The curd is sour and dense, and then it all pairs so well with the angel food cake!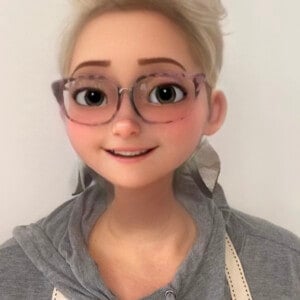 Selena
Such a lovely, easy, and pretty presentation. The lemon and the cream really pair so nicely together!